Making sure that your eavestrough is in good shape is vital for preventing water damage to your Calgary home. But how often should you check up on it to ensure there aren't any problems? You should be checking them after the winter season and before the summer season starts. Here's why.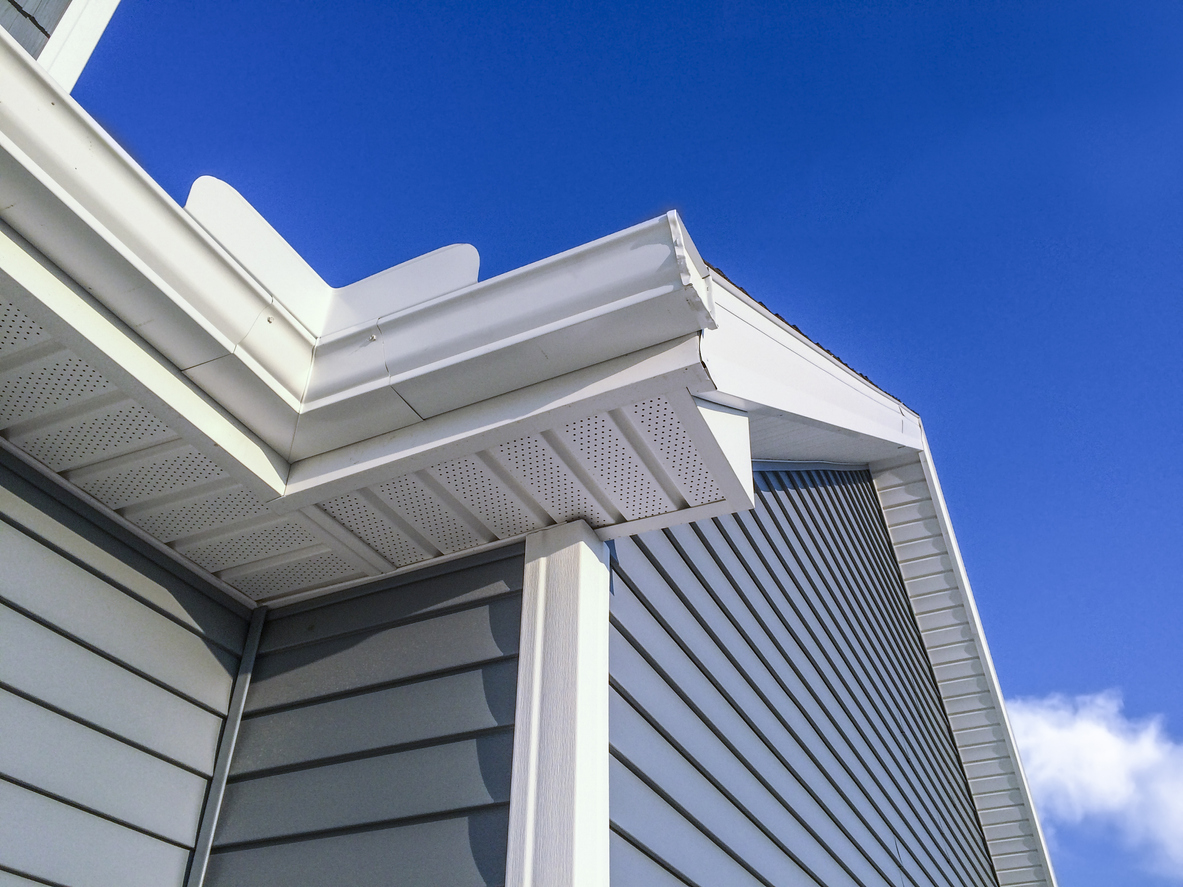 The Winter Season Can Be Rough on Your Roof
 You want to check your eavestrough in Calgary after the winter because the weather conditions can be rough on your drainage system. They've been through the fluctuating temperatures, the buildup of ice, and potential damage due to continuous moisture. Depending on how old your eavestrough is and the material it's made out of, you want to look for possible rusting.
 You have to realize that your roof has to deal with rainfall during the coming months. If there are any problems caused by the winter weather conditions, you want to deal with them right away. You want to avoid water leakage that can seep into the foundation and end up damaging parts of your roof and your home.
Making Plans for Repairs Before the Summer is Smart
 The other time to start checking your eavestrough in Calgary is right before the summer. First of all, you are getting everything fixed and ready for the next winter ahead of time. You won't have to scramble to try to make repairs and replacements during the fall like everybody else.
 Second, the spring season is not as busy as the summer and fall. The summer and fall seasons are when all the homeowners scramble to get maintenance and repair work done for their eavestrough. You can easily meet with contractors and get all the necessary work done on your schedule. You won't have to wait until contractors finish their work with other clients.
 The only issue that you may face with spring is the fact that the weather can fluctuate quite a bit. It can change from rainy to sunny throughout the week. That's why you want to pay attention to the weather forecast and use it to schedule your appointment. And even if the weather does get volatile, it's not difficult to suspend work until the conditions are right again.
 These are the reasons why you should check your eavestrough after winter and before the summer. You want to quickly identify problems to see how the winter affected your roof overall. You want to check again during the later parts of spring since it's not as busy of a season for contractors.
Cleaning your eavestroughs is crucial to the safety of your home. If your home needs eavestrough repair, installation or maintenance, contact the professionals at Alpine Eavestrough. We'd love to hear from you.
Phone:  403-242-7868