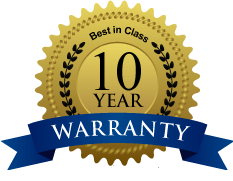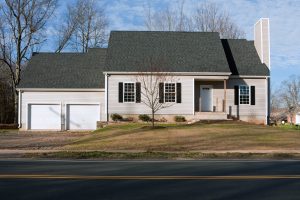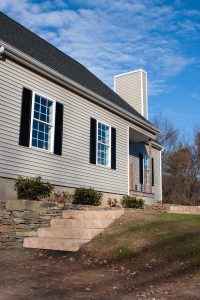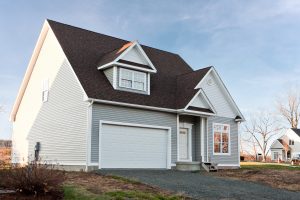 Fiber cement siding
Hardie board siding in Calgary - Fiber cement siding
James Hardie siding installation in Calgary. Alpine Exteriors - Siding and Roofing is a leading Calgary siding installation company, we strive to provide our customers with the highest quality products and service. With years of experience and a strong commitment to excellence, we are confident in our ability to help you transform your home with Fiber cement sidings. Alpine Exteriors - Siding and Roofing will cover everything you need to know about  Fiber cement siding   ( James Hardie siding ), its benefits, the installation process, and maintaining your investment.
Why James Hardie Siding is the Preferred Choice
Fiber cement siding  Also referred to the brand name Hardie board siding is a top choice among homeowners and contractors in Calgary for several reasons. It offers unparalleled durability, performance, and aesthetic appeal as a fiber cement sidings product. This siding material is specifically designed to withstand the harsh weather conditions in Calgary, including extreme temperature fluctuations, heavy snow, and hailstorms.
Advantages of James Hardie Sidings
There are several key advantages to choosing James Hardie siding for your home:
Long-lasting durability
James Hardie siding is made from a unique blend of cement, sand, and cellulose fibers, providing superior strength and durability. It is resistant to rot, warping, and swelling, ensuring your home stays protected.
Pest and fire resistance
Fiber cement sidings are resistant to pests such as termites and woodpeckers, which can cause significant damage to wood sidings. Additionally, it is non-combustible, providing an added layer of fire protection for your home.
Energy efficiency
James Hardie siding offers excellent insulation, helping to keep your home warmer in the winter and cooler in the summer. This can lead to lower energy bills and increased comfort.
ColorPlus® Technology for Superior Finish
James Hardie siding is available with ColorPlus® Technology, a factory-applied, baked-on finish that offers superior resistance to fading, chipping, and cracking. This ensures your siding maintains its vibrant color and beautiful appearance for years to come.
James Hardie Siding Products
There are several James Hardie siding products available to suit your needs and preferences:
HardiePlank® Lap Sidings
This popular siding option offers a traditional, timeless look that works well with a variety of architectural styles. It is available in multiple textures and profiles to suit your taste.
HardieShingle® Sidings
HardieShingle® siding mimics the look of cedar shingles, providing a rustic, charming aesthetic. It is an excellent option for homeowners who want the appearance of wood without the maintenance.
HardiePanel® Vertical Siding
HardiePanel® vertical siding offers a unique, contemporary look that can be customized with various textures and finishes. It is an excellent choice for modern home designs.
Hiring a Professional James Hardie Siding Installer
To ensure your James Hardie siding is installed correctly and performs at its best, it's crucial to hire a professional siding installer with experience working with James Hardie products. Here are some essential factors to consider when selecting an installer:
James Hardie Preferred Contractor
Choose a siding contractor who is a James Hardie Preferred Contractor, as this ensures they have the necessary training and expertise in handling and installing James Hardie siding products.
Licensing and Insurance
Verify that the siding contractor is licensed and insured to operate in your area. This protects you in case of any accidents or damage during the installation process.
Portfolio and References
Ask to see a portfolio of their previous work with James Hardie Siding and request references from past clients. This will give you a better understanding of their work quality and customer satisfaction.
Written Estimates and Warranty
Obtain a detailed written estimate that outlines the cost of materials and labor for your siding project. Additionally, ensure that the contractor provides a warranty on both the product and their installation work.
James Hardie Siding Maintenance
While James Hardie siding is low-maintenance compared to other siding materials, it's essential to perform routine maintenance to keep it in top condition. Here are some maintenance tips to prolong the life of your siding:
Cleaning
Regularly clean your siding using a soft brush and a solution of water and mild detergent. Avoid using a pressure washer, as it may damage the siding or force water behind it, leading to moisture issues.
Inspecting and Repairing
Inspect your siding for any signs of damage, such as cracks or chips, at least once a year. Promptly repair any minor issues to prevent further deterioration.
Painting
While ColorPlus® Technology provides long-lasting color, you may eventually need to repaint your siding. Follow James Hardie's recommendations for painting to maintain the siding's appearance and warranty.
Cement Siding and Roofing Installation Services - What makes us different?
Are you tired of mediocre siding installation services that fail to deliver on their promises? Look no further than our company, where we pride ourselves on being different from the rest.
Our commitment to excellence begins with our team of highly trained and experienced professionals who are dedicated to providing exceptional service from start to finish. We understand that every home is unique, and we take the time to carefully assess each project to ensure that we are providing the best solution for your specific needs.
One of the things that set us apart is our use of James Hardie Fiber Cement Sidings, a superior product that offers unmatched durability, energy efficiency, and aesthetic appeal. Unlike traditional vinyl or wood siding, James Hardie Fiber Cement Sidings are designed to withstand harsh weather conditions, resist rot and pests, and maintain their beautiful appearance for years to come.
But our commitment to excellence doesn't end with the installation of your siding fiber-cement. We also offer comprehensive maintenance services to keep your siding looking and performing its best for years to come. Whether you need routine cleaning, repairs, or replacement, we have the expertise and resources to handle all of your siding needs.
At our company, we understand that your home is your most significant investment, and we take that responsibility seriously. That's why we go above and beyond to deliver exceptional service, quality workmanship, and lasting results that you can count on. So why settle for anything less? Contact our company today to experience the difference for yourself!
4 Reasons Why James Hardie Siding Outperforms Vinyl Siding and Metal Siding
James Hardie Fiber Cement Sidings is a superior option compared to traditional vinyl, metal sidings, and even canexel siding in several ways:
Durability: James Hardie Fiber Cement Siding is designed to withstand harsh weather conditions, including high winds, heavy rain, and extreme temperatures. fiber-cement siding resists cracking, warping, and fading, making it a long-lasting and reliable choice for your home.
Aesthetics: Unlike vinyl and metal siding, James Hardie Fiber Cement Siding offers the beauty and character of natural wood grain without maintenance and upkeep. It comes in a wide range of colors and styles, including lap, shingle, and lux panel, giving you the freedom to customize the look of your home to suit your style and taste.
Energy Efficiency: James Hardie Fiber Cement Siding provides superior insulation, helping to reduce your energy bills by keeping your home cooler in the summer and warmer in the winter. This house siding also helps to reduce noise pollution, making your home a more peaceful and comfortable place to live.
Eco-Friendliness: James Hardie Fiber Cement Sidings are made from sustainable materials and are 100% recyclable, making them an eco-friendly choice for homeowners who want to reduce their carbon footprint. That's why it is one of the best siding options available.
Overall, James Hardie Fiber Cement Sidings offers a range of benefits that traditional vinyl and metal sidings simply cannot match, also it comes in different design and colour options. Its durability, aesthetic appeal, energy efficiency, and eco-friendliness make it a smart and reliable choice for homeowners who want to protect their investments and enhance the beauty and value of their homes.
Frequently Asked Questions
How much does James Hardie siding cost?
The required cost of James Hardie siding varies depending on the product, the size of your home, and the complexity of the installation. Generally, it is more expensive than vinyl siding but less expensive than wood siding.
How long does James Hardie siding last?
With proper installation and maintenance, James Hardie siding can last up to 50 years or more.
Can I install James Hardie siding myself?
While some homeowners may attempt to install James Hardie siding themselves, it is highly recommended to hire a professional siding installer. Incorrect installation can lead to poor performance and may void the product warranty.
James Hardie siding is an excellent choice for homeowners in Calgary, Alberta seeking a durable, attractive, and low-maintenance siding option. By selecting the right product, hiring a professional installer, and performing routine maintenance, you can ensure your investment in James Hardie siding will provide lasting beauty and protection for your home. Speak to the experts at Alpine Eavestrough about James Hardie siding in Calgary.