Our Exterior Services
WHAT WE CAN DO FOR YOU
Why Invest in Exterior Renovations
Investing in exterior renovations offers numerous benefits, including:
Enhanced curb appeal

: A well-designed exterior can make a lasting impression on visitors and passersby.

Increased property value

: Quality exterior renovations can significantly boost your home's market value.

Improved energy efficiency

: Energy-efficient materials and technologies can help reduce your utility bills.

Better protection

: Upgrading your home's exterior can provide increased protection against harsh weather conditions.

Low maintenance requirements

: Durable materials/ products and modern designs can minimize maintenance costs and efforts.
Popular Exterior Renovation Services
Siding
Siding is a critical component of any home, serving as the first line of defense against the elements while enhancing your home's appearance. As a protective layer, siding plays a vital role in shielding your property from harsh weather conditions, including rain, wind, and snow. This not only helps keep your home or business safe and dry but also helps prevent potential water damage that can be costly to repair. Popular siding materials include:
Vinyl siding

Fiber cement siding

Wood siding

Metal siding

Hardie board fiber cement siding

Stone and brick veneer
Roofing service
A sturdy roof is one of the most important components of any house or building, providing protection and shelter from the elements. But it's not just about function – a well-designed and properly installed roof can also enhance the overall aesthetic of your property. Choose from various roofing materials, such as:
Asphalt shingles

Metal roofing

Wood shakes and shingles

Tile roofing

Flat roofing systems
Eveastrough & New Gutters
Choosing the Right Materials for Your Home
When selecting materials for your renovation and home services, consider the following factors:
Climate

: Choose materials that can withstand Calgary's harsh weather conditions, such as heavy snow and strong winds.

Aesthetics

: Opt for materials that complement your home's architectural style and personal preferences.

Durability:

Select materials that offer long-lasting performance and require minimal maintenance.

Energy efficiency

: Invest in energy-efficient materials to reduce your home's environmental impact and save on energy bills.
The Exterior Redecoration Process
Consultation

: Discuss your project goals and requirements with your chosen renovation contractor.

Design and planning:

Collaborate with the contractor to create a detailed design plan, including material selection and project timeline.

Permit acquisition

: Ensure that necessary permits

Demolition and site preparation:

Remove existing materials and prepare the site for the new installations.

Installation and construction

: Execute the renovation plan, including siding installation, roofing replacement, window and door upgrades, painting and finishing, and landscaping and hardscaping.

Quality control and inspection

: Conduct thorough inspections to ensure all work meets industry standards and client expectations.

Final walkthrough and project completion:

Review the completed project with the contractor and address any concerns or adjustments before signing off on the renovation.

Hiring a Reputable Exterior Renovations Contractor To ensure the success of your exterior project, follow these tips for hiring a trustworthy contractor:
Verify credentials

: Check for proper licensing, insurance, and certification.

Read reviews and testimonials

: Research the contractor's reputation and customer feedback online.

Request referrals

: Ask for references from previous clients to evaluate the contractor's workmanship and customer service.

Review the portfolio

: Examine the contractor's past projects to assess their design and construction capabilities.

Compare quotes:

Obtain multiple estimates to compare costs, materials, and services before making a final decision.
Cost Considerations and Return on Investment
Planning an exterior renovation is an exciting opportunity to transform the look and feel of your property, but it's important to approach it with careful consideration to optimize your investment. By carefully evaluating these factors, you can make informed decisions that will help you achieve your desired outcomes and maximize the return on your investment. Whether you're looking to enhance the curb appeal of your property or improve its functionality and energy efficiency, a well-planned and executed exterior renovation can make all the difference.
Budget

: Establish a realistic budget that aligns with your project goals and financial constraints.

Material costs

: Weigh the long-term benefits of various materials against their initial costs.

Energy savings:

Factor in potential energy savings from energy-efficient materials and technologies.

Resale value

: Consider the impact of your exterior redecoration on your home's resale value.
Keep in mind that investing in high-quality materials, a good renovation company, and skilled labor may result in a greater return on investment in the long run.
Preparing for Your Exterior Revamp
Before embarking on your exterior revamp project, take these steps to ensure a smooth process:
Create a design vision

: Gather inspiration from magazines, websites, and other sources to develop a clear vision for your home's exterior.

Research local building codes

: Familiarize yourself with local building codes and regulations to avoid potential delays or fines.

Develop a project timeline

: Establish a timeline that accounts for material delivery, installation, and potential weather delays.

Plan for disruptions:

Make arrangements for temporary accommodations or living adjustments during the renovation services process.

Communicate with neighbors: Inform your neighbors about the upcoming project and potential disruptions.
Areas We cover
Alpine Exteriors Serves Calgary and area including all the neighboorhoods of Calgary , With no siding job to big or too small , Please call us to discuss your Exterior job and we can quote based on location and size of job. We are Calgary , Cochrane , Chestermre , Okotoks and Airdrie siding experts. We serve all areas of Calgary from
Calgary.
T0J
T0L
T0M
T1J
T1P
T1S
T1W
T1X
T1Y
T2A
T2B
T2C
T2E
T2G
T2H
T2J
T2K
T2L
T2M
T2N
T2P
T2R
T2S
T2T
T2V
T2W
T2X
T2Y
T2Z
T3A
T3B
T3C
T3E
T3G
T3H
T3I
T3J
T3K
T3L
T3M
T3N
T3P
T3R
T3S
T3T
T3W
T3Y
T3Z
T4A
T4B
T4C
Neighboorhoods like :
Okotoks
Bragg Creek
Redwood Meadows
Priddis
Blackie
Claresholm
Didsbury
Hanna
Chestermere
Langdon
Balzac
Airdrie
Hartell
Black Diamond
Cochrane
Jumping Pound
Cheadle
Keoma
Turner Valley
Carseland
Strathmore
Irricana
High River
Crossfield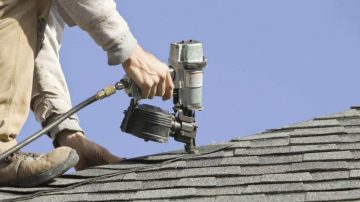 We are one of the premier roofing companies in Calgary and have been providing exceptional customer service and satisfaction throughout our journey.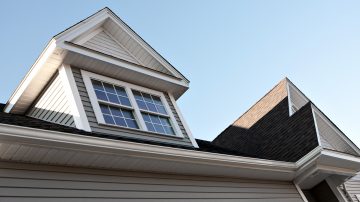 Our Calgary siding services are professionals and complete with care. We have extensive experience with vinyl siding applications and will be able to complete your new installation with precision to avoid any future issues.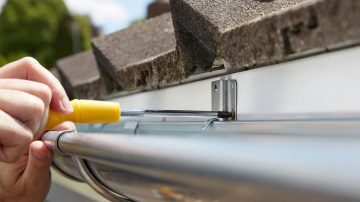 Our gutter services are here to help eliminate the chance of flooding. We repair and install new eavestroughs with precision to prevent any future rainfall issues.