No matter the quality of siding that your home boasts, there will likely still come a time when you will need to replace it. This can be the perfect opportunity to change the outward appearance of your house and perhaps even personalize it to your tastes.
However, as with any other renovation project, it's important to have a handle on the financials and understand how much it will cost to replace your siding.
We break down how the type of materials you choose for your Calgary siding will impact the cost of your replacement.
Determining The Cost To Replace Siding
Vinyl Siding
Vinyl is one of the most popular siding options chosen by homeowners- and for good reason too! From a simply aesthetic standpoint, vinyl siding comes in numerous colours, allowing you to customize your home. From a more practical perspective, vinyl is dependable. Designed to withstand Canadian weather and any damage thrown at it, vinyl siding is durable. Additionally, it is flexible, allowing it to adjust to any foundational shifts instead of simply cracking.
In the world of siding, vinyl is arguably the most affordable option. The average price per square foot is typically around $6, but this number can go higher or lower depending on your choices.
James Hardie Siding
This particular option is a fibre cement material, made from a mix of cement, wood pulp, and silica. James Hardie board siding – Fiber cement siding has risen in popularity over the years due to its durability. Not only is it proven to hold up against hailstorms, but it is also fire and rot resistant. As well, you can customize their appearance. They are designed to replicate the look of wood, however, you can choose the aesthetic. Hardie board can reproduce any style, from planks to shingles, while also rocking practically any colour you'd like.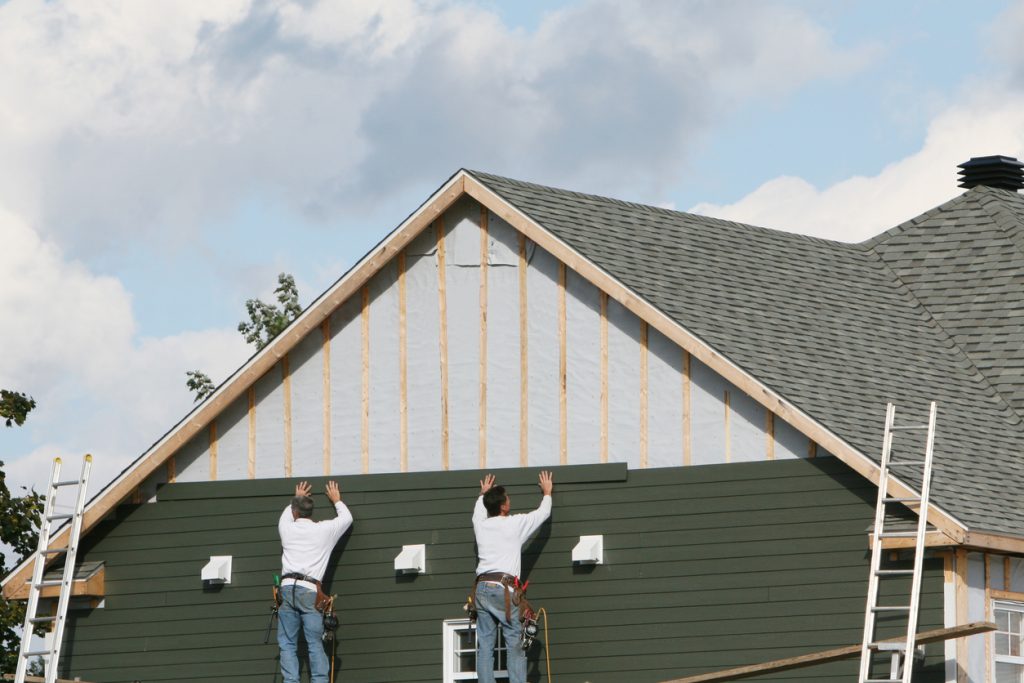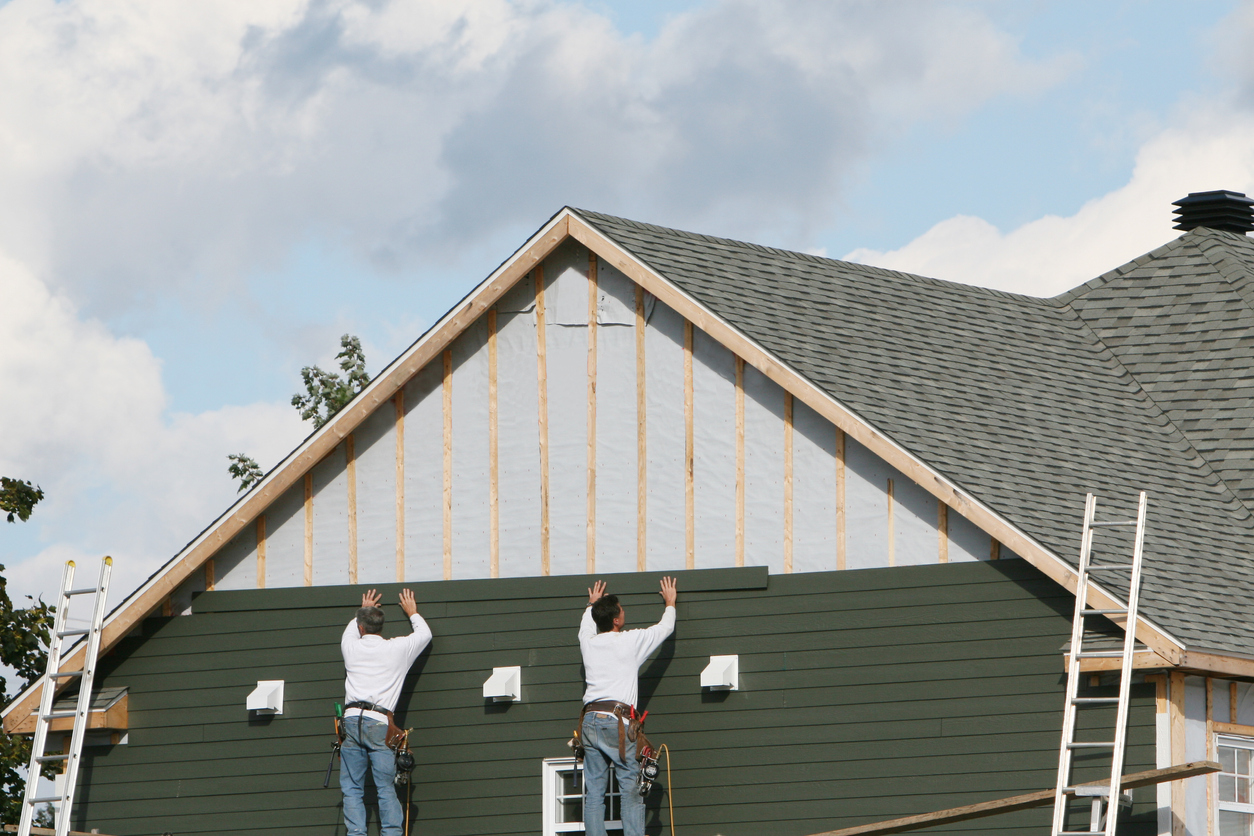 Hardie board is more resilient than vinyl, which does mean the cost will be greater. On average, James Hardie siding costs 1.5 to 2 times more than vinyl. However, that initial investment will serve you longer down the line, reducing the likelihood of needing another siding replacement in your lifetime.
Engineered Wood Siding
A more cost-effective version of traditional wood siding, engineered wood is a mix of several different kinds of wood. Its design is to mimic the appearance of wood siding while being more reliable. Engineered wood is treated to protect against rot, moisture, and insects while also being sturdy enough to face off against Canadian winters.
The cost of engineered wood siding varies, depending on the type you select. Some can be competitively priced with vinyl siding, perhaps being a dollar or two more expensive per square foot. Others, however, can get quite costly, easily being $30 per square foot and having no problem going higher.
The cost to replace your siding will greatly depend on the materials you choose for your home. Don't hesitate to contact a siding company in Calgary for a quote, allowing you to better plan your budget and feel confident moving forward.
Cleaning your eavestroughs is crucial to the safety of your home. If your home needs eavestrough repair, installation or maintenance, contact the professionals at Alpine Eavestrough. We'd love to hear from you.
Phone: 403-242-7868