The winter season can be rough on your home. Most homeowners often think about how their roofs and windows are affected by the snow. As a homeowner, you may not have thought too much about the winter season affecting your siding in Calgary. What may be surprising to you is the fact that your siding is also vulnerable to the snow.
4 Ways Snow Can Affect Your Siding 
Cracking and Breakage Due to Fluctuating Temperatures
If you have vinyl siding installed, it can start cracking and breaking due to the fluctuating temperatures during the winter. What tends to happen is that a small crack will expand and contract as the temperatures change. The moisture that gets in as the snow on your siding melts also makes it worse. If you've identified this issue, you will want to find siding companies in Calgary to make repairs when possible.
Siding Becoming Dislodged Due to Water Seeping In
A more significant issue is the siding becoming dislodged. This can happen when weakened siding gets exposed to strong winds during rough storms. The reason why this needs to be fixed right away is that it exposes the inside of your home. Excess moisture that seeps into your home due to exposure can damage the foundation of your home. If this happens to your siding, look for siding companies in Calgary that handle emergency repairs.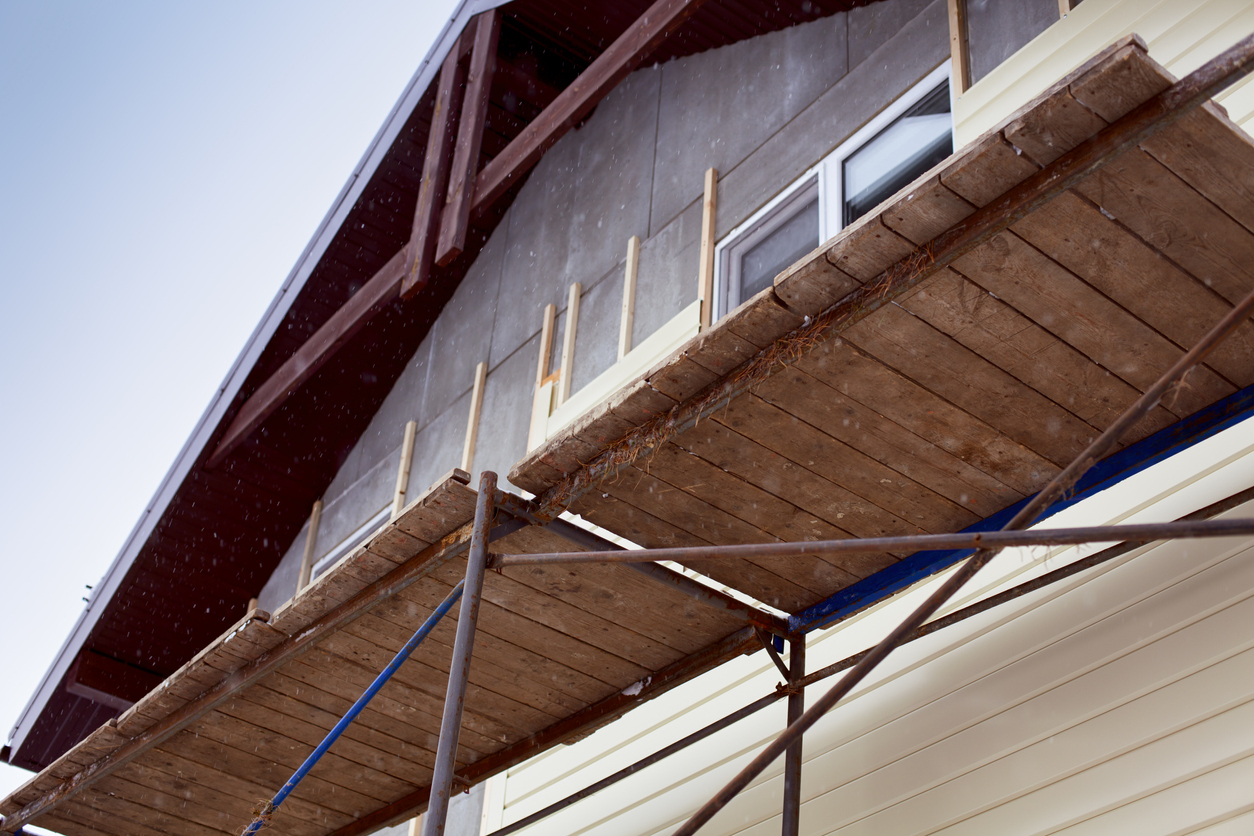 General Moisture Damage that Leads to Mold
If enough moisture gets in due to problems with your siding, it may lead to water damage and problems like mold. You want to for warping or peeling as signs you may have a potential water problem. Try peeling back exposed siding a bit and looking inside with a flashlight to see if there are any mold issues. Letting water issues persist can turn into a big headache later.
Wood Rotting Due to General Wear and Tear
If you have wood siding, you want to check for wood rotting. This can happen as your siding gets exposed to constant leaks due to some issue with your gutter. You don't want to overlook this issue because certain types of rotting can spread very quickly, mainly due to the moisture of melting snow. Ideally, it's best to identify and replace rotting wood before the winter season starts.
These are just some of the ways that snow can affect your home's siding in Calgary. Make sure you identify problems early on and get your siding repaired or replaced as soon as possible. Small problems can turn into big ones during the winter season.
Cleaning your eavestroughs is crucial to the safety of your home. If your home needs eavestrough repair, installation or maintenance, contact the professionals at Alpine Eavestrough. We'd love to hear from you.
Phone:  403-242-7868